Broadsheets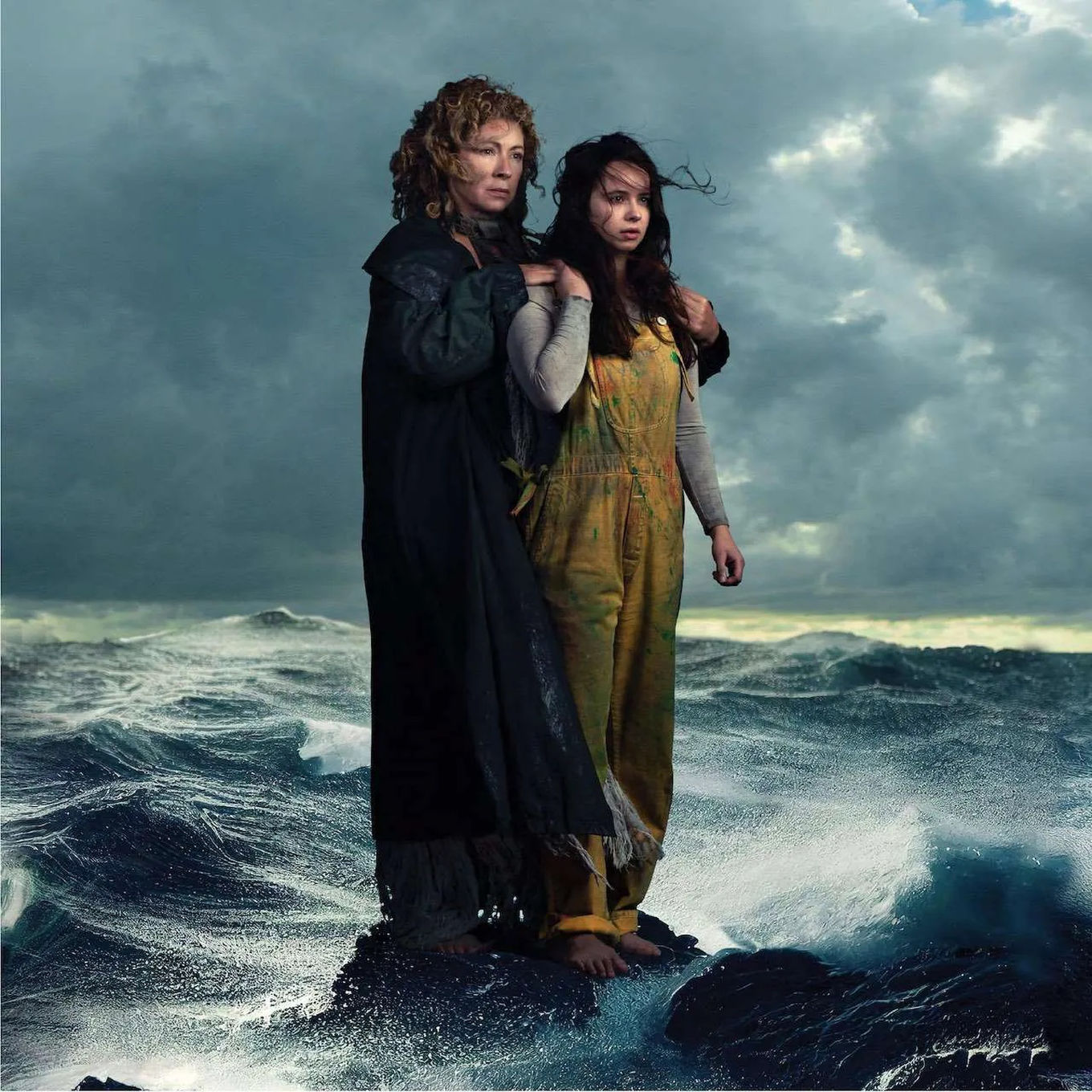 This feels like one of the most confident, complete evenings Stratford has offered in ages. Whether it's the spot-on lighting, the sound (inventively conjuring the opening storm)..it's all artistically water-tight.
The Gunpowder Plot
scarpering through these dimly lit tunnels, with dripping taps, explosive sounds and smoky corridors (sound by Adrienne Quartly) is quite the adventure.
Footfalls and Rockaby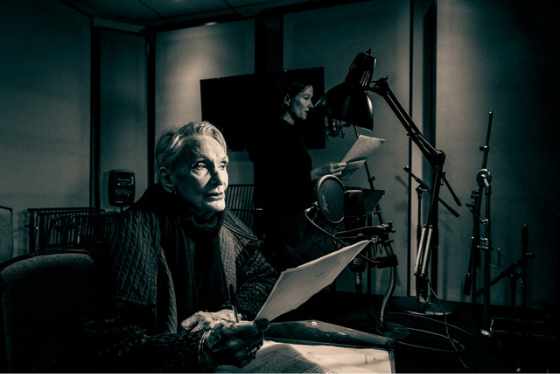 Adrienne Quartly's Lynchian sound design conjures distant wind, faint chimes, and an ominous hum on the very edge of hearing.
The chill wind of Adrienne Quartly's sound design blows through this mesmerising staging.
Adrienne Quartly's soundscape creates a quietly menacing backdrop, which Thomas' voice cuts through like a razor. At times I closed my eyes just to enjoy the richness of it.
Citysong
...the staging encapsulates the text's intricate mosaic structure, which is emphasised by Adrienne Quartly's echoing soundscape.
Opening Skinner's Box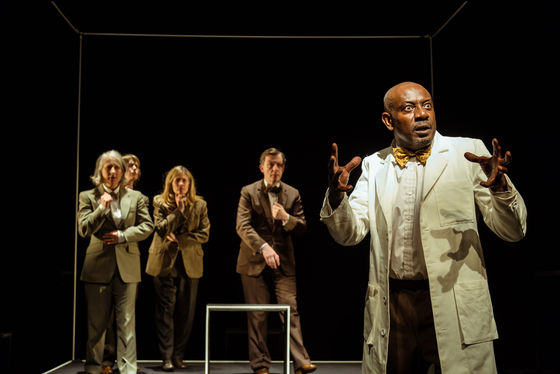 ..there are moments when the show's sensory elements — Nigel Edwards's artful lighting and Adrienne Quartly's insinuating sound design — cohere in such a way that a box made of bungee cords seems to become our very own imperfect, indispensable door of perception.
The Sounds of Science

A segment on cognitive dissonance, which hinges on a much-anticipated U.F.O. that never arrived, was a boon for the sound designer, Adrienne Quartly, resulting in some of her most (literally) out-there work.

Ms. Quartly augmented what she called the "highly satirical, outer-worldly" music with manipulated recordings of a cast member performing some nasal singing.

Stanley Milgram, known for an obedience experiment in which test subjects were told to administer electrical shocks, in 1975.

Her other showcase comes in the segment devoted to Stanley Milgram and his infamous obedience experiment, in which subjects proved all too willing to deliver what they believed to be crippling electrical shocks to a fellow subject (actually an undercover experimenter).

The interactive nature of this experiment inspired Ms. Quartly to put a scientific-looking sound effects controller onstage, "allowing the actors to put a 'real' element into the Milgram story.
Ghost Train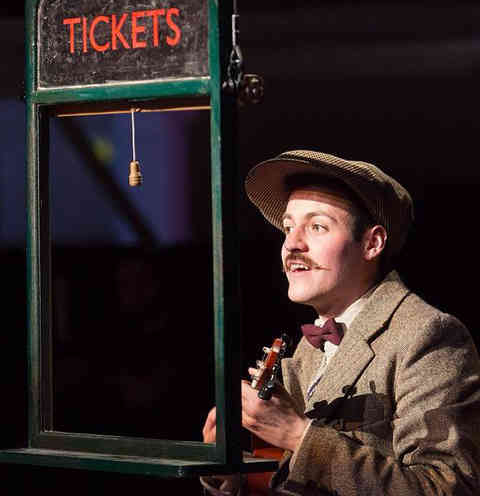 The mechanics of the theatre are laid bare, particularly in the superb opening sequence, in which Ridley's stage directions are read out and the sounds of steam trains are recreated, Foley-style.
I'd Rather Goya Robbed Me Of My Sleep Than Some Other Arsehole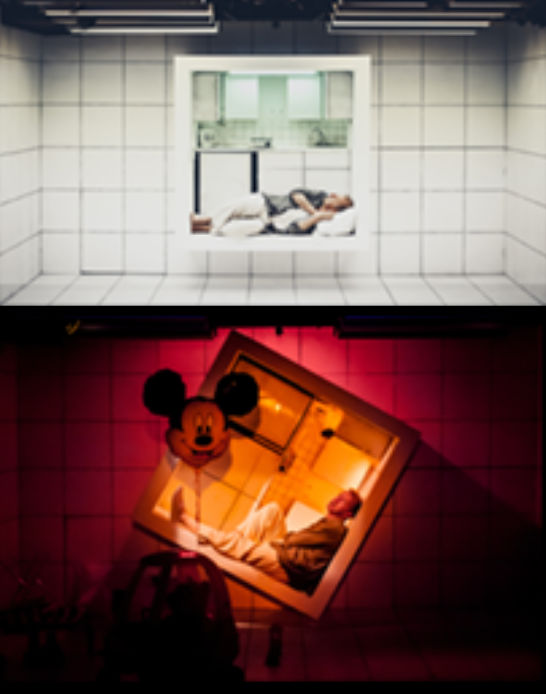 It's a sinewy, masculine text, given a remarkable production by three women – director Jude Christian, designer Fly Davis and sound designer Adrienne Quartly – who lock the character in a dirty white kitchen that looks unnervingly like a room in a mental hospital, with two squealing, grunting piglets representing his sons.
Fräuline Julie (after August Strindberg)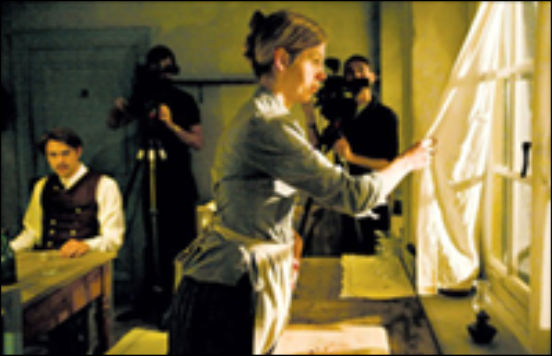 ....the eerie, crystalline sound design by Gareth Fry and Adrienne Quartly intensify the dreamlike effect
The Container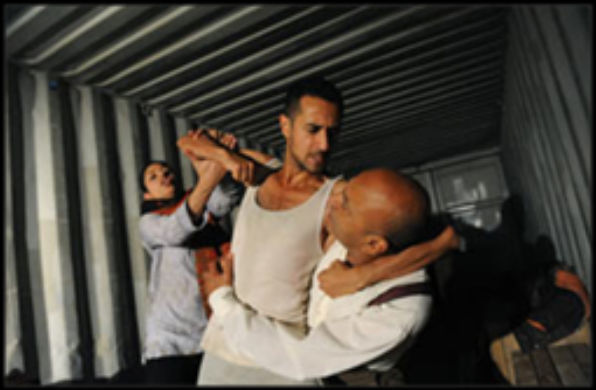 ...the sound is convincingly created by Adrienne Quartly
...The door is slammed shut and a lorry's engine roars into life. The container remains motionless, but as Adrienne Quartly's masterly sound design merges with the Waterloo street noise outside it's easy to believe that you and the rest of the illegal human cargo are careering blindly through unknown cities
Dream Story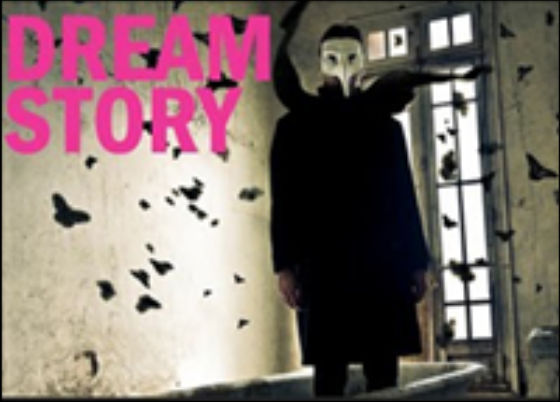 Helen Goddard's claustrophobic set and Adrienne Quartly's disorientating soundscape heighten the sickliness as Fridolin's fears and desires swarm into life
The Painter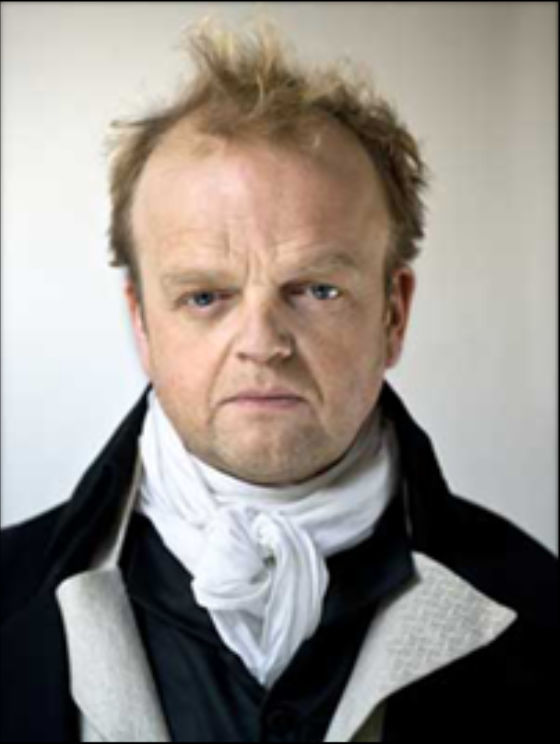 Adrienne Quartly's soundscape sends husky notes from a bass clarinet curling between episodes
Nostalgia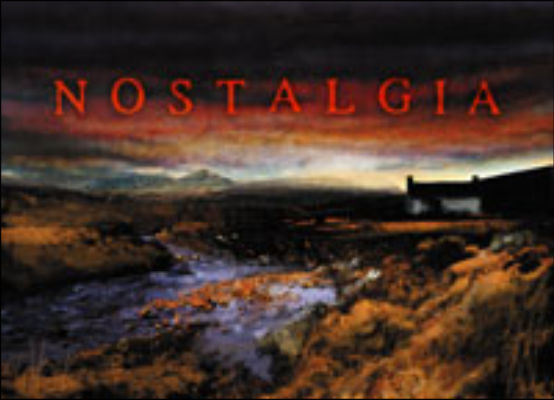 The sound design, too, is superb and atmospheric. Birds sing as if in warning; icebergs crack and break....... Simon Stokes's canny production keeps things bubbling nicely in a drama whose rural otherworldliness ensures that this is a play less ordinary.
Jarman Garden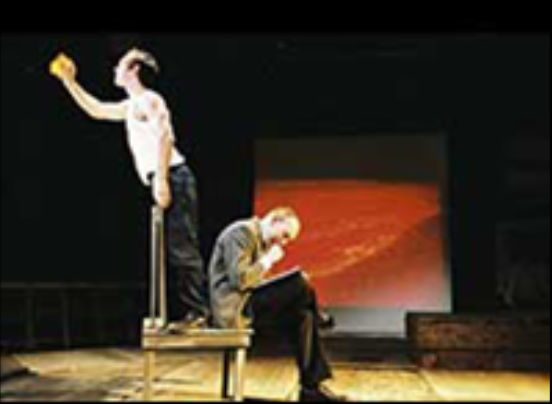 Adrienne Quartly's eclectic sound design emphasises Jarman's Englishness, from a brass band playing An English Country Garden to a high-energy disco version of Jerusalem to the ecstatically soaring strings of Vaughan Williams. It's a sublime interdisciplinary sensual assault
An Enemy of the people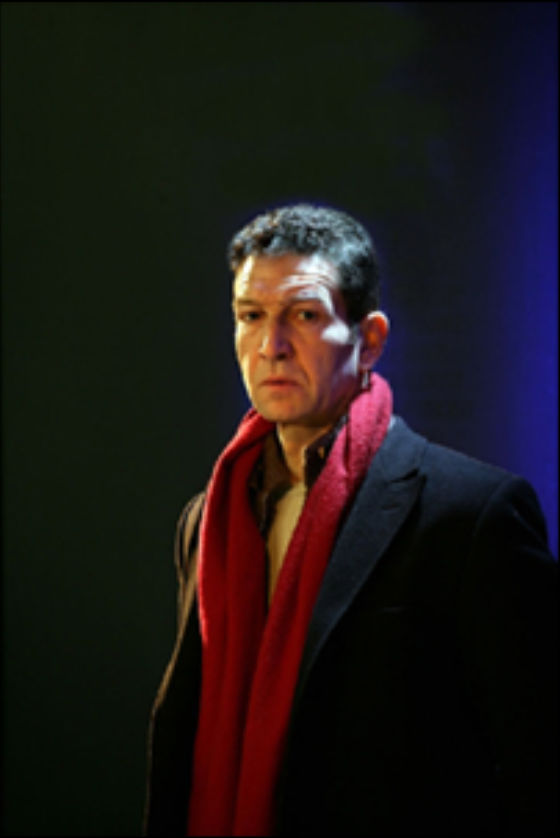 Fierce and formidable, all guns blazing, Mehmet Ergen's production lights up the Arcola... Adrienne Quartly has provided some nifty sounds, such as the newspaper office typewriters that turn into a swarm of avenging bees.
Stockholm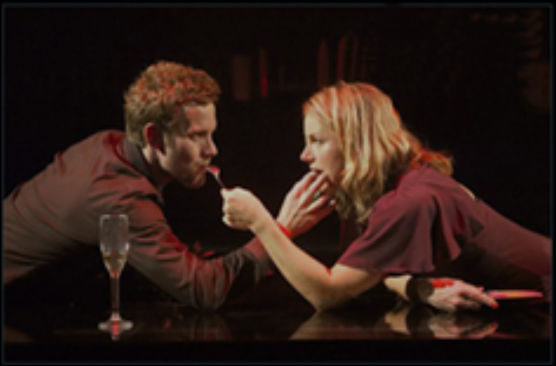 This latest show from Frantic Assembly comes together like a perfectly designed piece of flat-packed furniture and is a sinister joy. It is deeper, edgier, more emotionally dangerous than this groundbreaking company's earlier work: script, design and lighting, soundtrack and choreography conjoin in one lethal embrace
Hysteria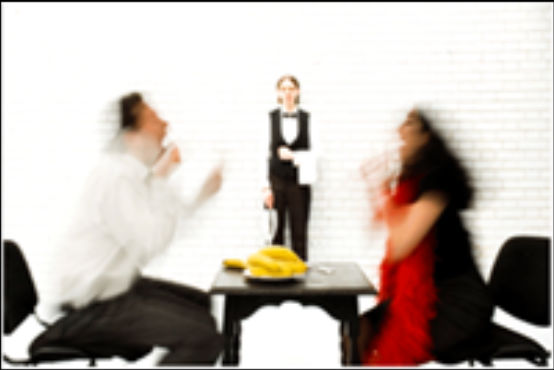 Dramaturg Jonathan Young and his team – lighting designer Katharine Williams, set designer Yukiki Tsukamoto, and sound collaborators Carolyn Downing and Adrienne Quartly – have created a funny, innovative and at times disturbing exploration of how humans hang on to their sanity.