Online and International
The Gunpowder Plot
Tom Felton appears digitally as the infamous traitor, while a talented cast of live actors inhabit the underground tunnels. The site is truly impressive in both size and attention to detail. The state-of-the-art equipment installed along the track delivers an astounding sound design by Adrienne Quartly.
Adrienne Quartly's sound effects and music, and Robbie Butler's lighting create tension and a feeling of danger around you.
The production and sound design (by Tim McQuillen-Wright and Adrienne Quartly respectively) add immense levels of atmosphere.
Get Happy, GDIF festival 2020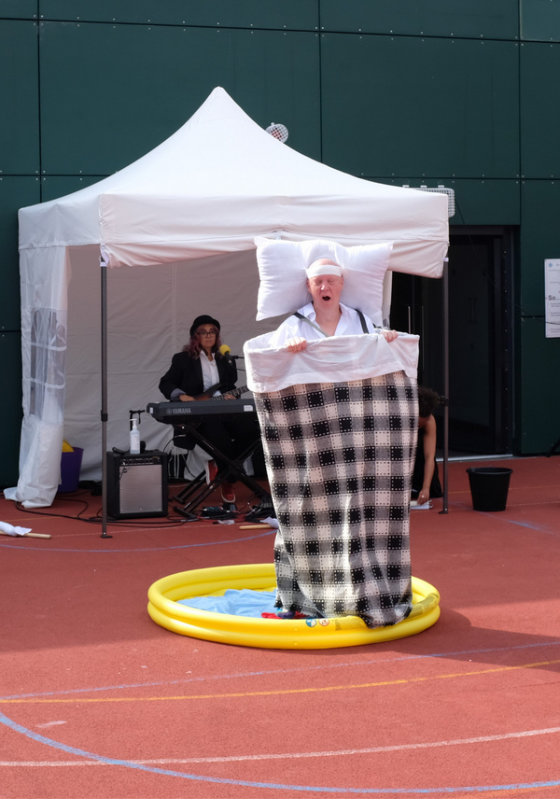 The show is backed by fittingly absurd sound effects and live compositions designed by Adrienne Quartly and performed by Sara Alexander to set the mood.
The Crucible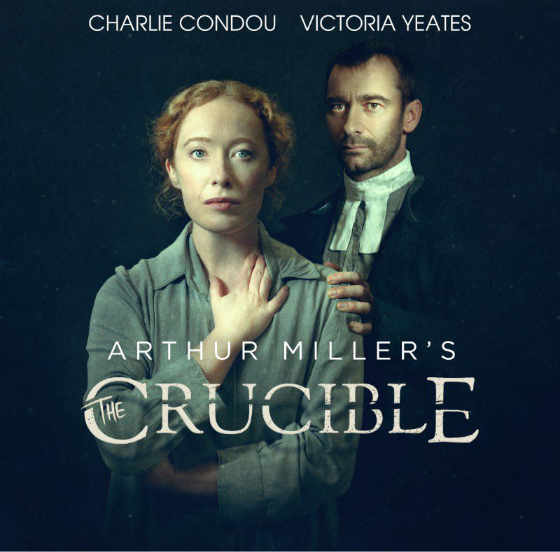 Sound designer Adrienne Quartly contributes an uneasy undercurrent with her unsettling score.
Cuttin' it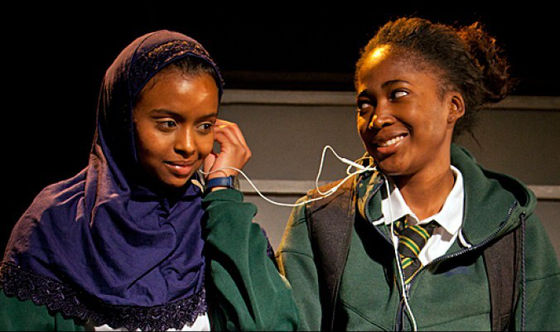 Joanna Scotcher's set is simple with strong, clean lines..The impact of this is further brought out by Azusa Ono's stark lighting and Adrienne Quartly's evocative soundscape. Although the design feels subtle all around, Scotcher, Ono and Quartly wait patiently for their moment to shine, and when it comes, they're magnificent.
Obisesan's subtle directing create enough dramatic crescendos to keep us on the edge of our seats.
Much praise, also, must be given to the lighting by Azusa Ono and the sound by Adrienne Quartly, which strengthen the play's theatrical impact.
I Am Thomas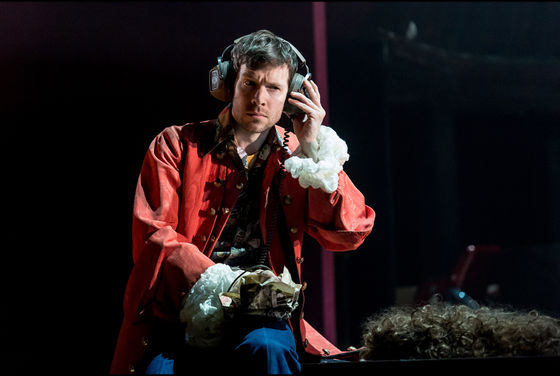 Adrienne Quartly's sound design includes numerous samples from classic films including Goodfellas and Monty Python's Life of Brian.
The lights go down, and in the darkness we hear the knocking in of nails and the sawing of wood. Given even the barest acquaintance with the historical facts behind this story, these sounds evoke not the socially useful activity of, say, building a house but the erecting of a scaffold for the purpose of judicial execution. It's an ominous opening...
Splendour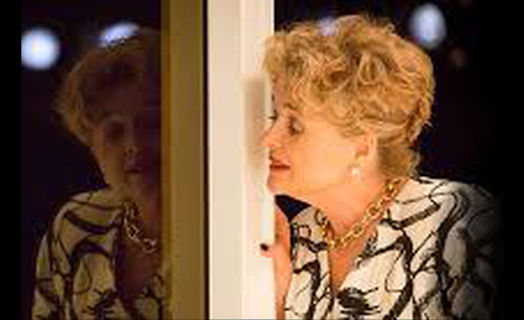 .. the result amounts to more than a formal exercise owes much to the deft interplay between the women and to the authority of a production that creates its own atmosphere of menace — all credit on that front to Adrienne Quartly's sound design — from our first glimpse of Peter McKintosh's austerely chic set fringed with what appears to be broken glass..
Ghost Train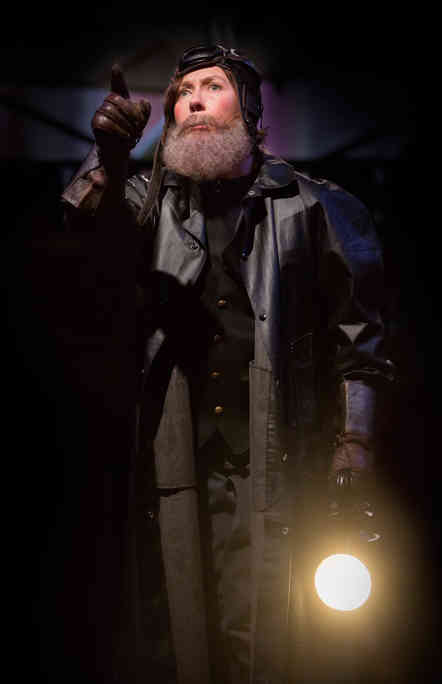 Laura Hopkins' production design is excellent…. various props and furniture were perfectly pulled together alongside a suitably atmospheric sound design from Adrienne Quartly to make this production an exciting, often unexpected, experience for the audience.
Staging this production in the round is of course very impressive, and the design team of Laura Hopkins (set), Paul Anderson (lighting) and Adrienne Quartly (sound) all deserve full marks for their work.
Dream Story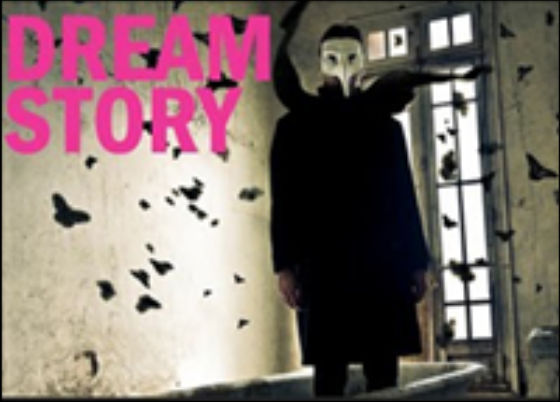 Her production is compelling - beautifully lit by Matt Haskins, brilliantly designed by Helen Goddard and with a subtle, insinuating sound design by Adrienne Quartly
The Container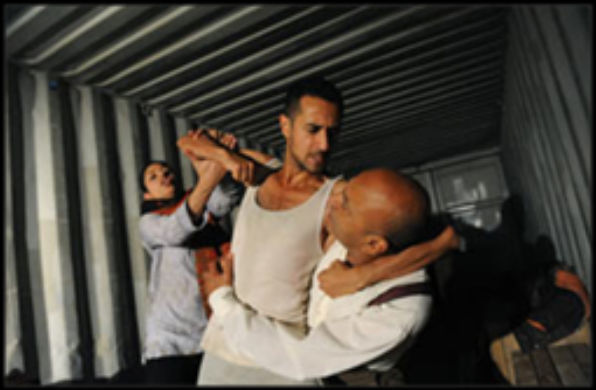 The whole space rumbles and vibrates to create a convincing illusion of movement, the result of designer Naomi Dawson and sound designer Adrienne Quartly's combined technical efforts. That vibration creeps into your body, through the floor and the uncomfortable wooden crates that serve as seats, and sets your guts squirming
The sound design by Adrienne Quartly contributes to the effect, channelling sound with heavy bass through the floor, and the decision to place the actual container in The Cut…proves a good one – the cars rumbling by make it all the more real
Woyzeck (New York)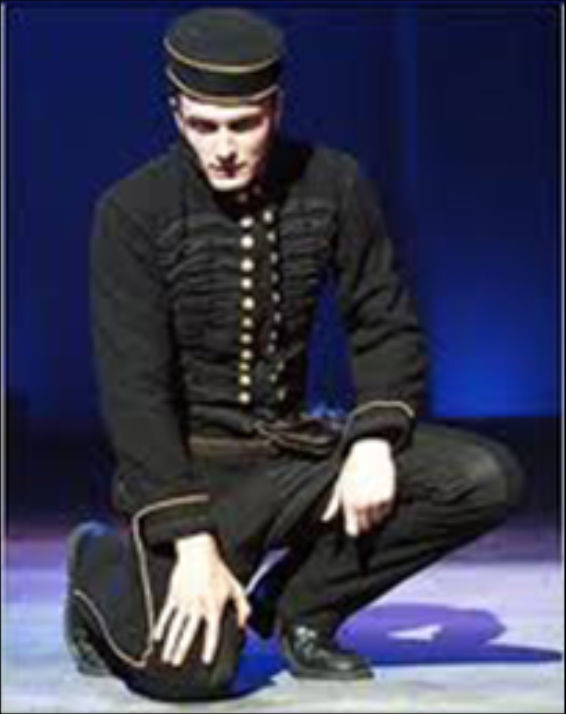 Working in perfect sync with his designers and cast, Kramer creates his freak show from gestures that thwart logic but make visceral sense…Take Woyzeck's peas… Every time he chews, the noise is magnified into a loud echo, like he's crunching in an empty cave. With a single sound cue, the natural act of eating becomes lonely and strange
The production's visual beauty was juxtaposed with a soundtrack made up mostly of Elvis, Dolly Parton, and Beethoven as well as occasional sound effects that rendered individual moments alternately cartoonish and haunting.
Adrienne Quartly's soundscape, which uses both classical music and country-western songs, powerfully and comically enhances Kramer's work. For instance, while the song Nine to Five plays, Kramer contrasts the grinding routine of the underclass with the opulence of the elite. It's a moment that's tough to forget
National Alien Office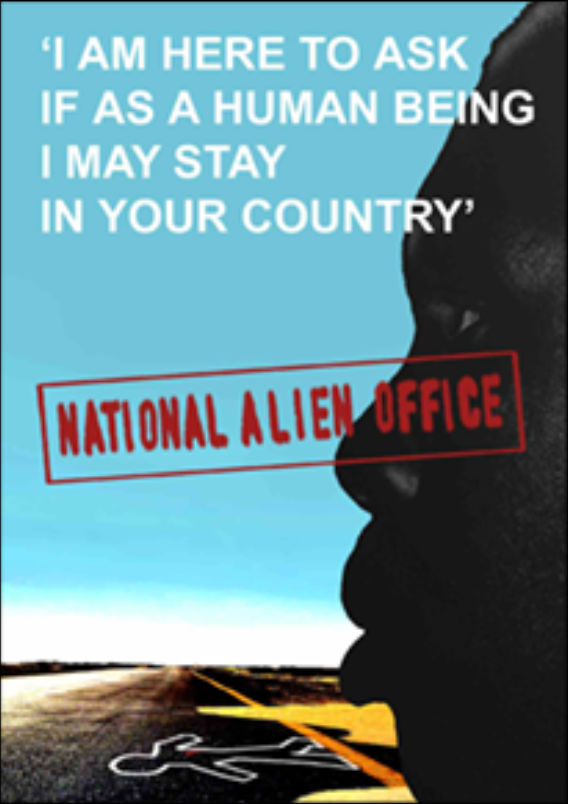 ...But though it is a monologue, he is not alone on stage. He is accompanied by a cellist, Adrienne Quartly and accordionist, Karine Chevalier. The music has the effect of being another character. In the absence of an actor, it answers the intrusive questions of the immigration officer with discordant sounds. In the quieter, more reflective moments, it feels like a film noir soundtrack - accompanying a man who is isolated grappling with his demons